the IPC multi lateral agreement (MLA)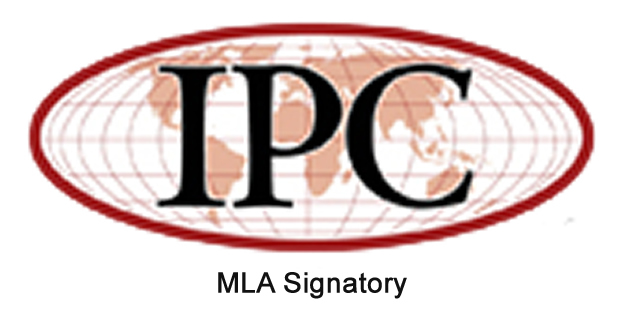 A Multi Lateral Agreement (MLA) is an agreement between several parties to abide with common rules. The IPC Multi Lateral Agreement is an agreement between full members of IPC with the purpose of certifying professionals while abiding to the IPC rules and complying with the certification requirements specified in the approved IPC certification scheme documents. To become member of the IPC MLA, the certification body applying must maintain accreditation by national accreditation body recognized by International Accreditation Forum and satisfy the IPC requirements for MLA members.
To become an IPC MLA member is attractive, as it gives the members right to perform certification under the IPC logo, achieving international recognition. Read more on this under the link "IPC brand certification".
More details on the IPC MLA.
In accordance with the objectives of IPC, its MLA has been established in 1998 and updated in 2010, to facilitate international recognition of the certificates issued by those IPC members that certify personnel and/or recognize training courses against the IPC criteria. This is achieved by operating under a common set of rules and by working within a common certification framework.
Full membership to IPC is open to those Personnel Certification Bodies who have been accredited against the ISO 17024 standard by an accreditation body who is a member of IAF (or regional member of IAF). The IPC full members shall have to undergo a successful Evaluation against the requirements of the relevant IPC criteria to be admitted in the IPC MLA. Participating Bodies are deemed competent to use IPC logo on issued certificates for the relevant scope(s) under IPC MLA agreement.
Each IPC MLA signatory member undertakes:
a) to operate in accordance with the IPC criteria and maintain accreditation with ISO/IEC 17024, and maintain conformance to related IAF guidance documents and relevant international standards.
b) to undergo evaluation initially to determine compliance with the MLA criteria, and subsequently to determine continued compliance;
c) to recognize the IPC personnel certifications issued to similar scope by other MLA Participating Bodies as being equivalent to the corresponding grades to the IPC certifications which it issues.
d) to co-operate with other Participating Bodies in exchanging relevant information, necessary to safeguard the integrity and credibility of the certification programmes, and of this Agreement, consistent with its commitment to maintain confidentiality including appropriate details of a certified person or applicant or recognized training course; this is applicable only on request of certified person or recognized training course institute.
e) to use all information in a confidential and professional manner;
f) to conform with the Rules of Procedure of this Agreement and the IPC Constitution and with any codes of conduct for members that IPC may adopt;
g) to notify the other Participating Bodies for corresponding scopes of any significant changes in their status and/or operational practices.

click to see Present signatories to the IPC MLA
How to become an IPC MLA signatory?
To become a member of the IPC MLA it is necessary to first become full member of IPC. Personnel Certification Bodies who have national accreditation for personnel certification according to ISO/IEC 17024 "Conformity Assessment – General requirements for bodies operating certification of persons" may apply for membership. Once membership has been approved by the IPC Board of Directors, the PCB may apply to become a signatory of the IPC MLA. More information and forms to complete is provided by the IPC secretariat on secretary@ipcaweb.org